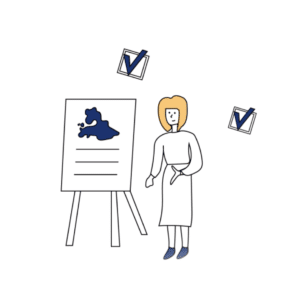 Management of pre-litigation and tax litigation
Upstream support
Administrative and judicial remedies
Tax recovery
Expert accountants and tax lawyers are an essential tandem for the proper handling of a tax litigation file.
It is imperative that the expert accountant remains the inspector's primary contact during an inspection, since it is the expert accountant who prepares the accounts. But at the same time, it is beneficial for the expert accountant to be able to rely on the tax lawyer in case a particular question or opinion about the procedure arises during the inspection.
Afterwards, no later than the issuance of a proposal for rectification, it is preferable that the tax lawyer takes over to deal with the inspector in order to optimize the exits of crisis. This would allow to secure the taxpayer's interests while preserving the relations between the expert accountant and his/her client.
Optimization

of the dispute resolution: pre-litigation is handled upstream, thus allowing for a better anticipation of risks.

Protection

of the parties: as soon as direct representation is granted, the risk is assumed by the tax lawyer, thus preserving the interests of the accountant and his/her clients.

Resolution

of disputes internationally: we intervene at every step of the relation with administrations in France and internationally.

Securing

margins: the offer is in the form of a capped monthly subscription adjusted to the company's capabilities.