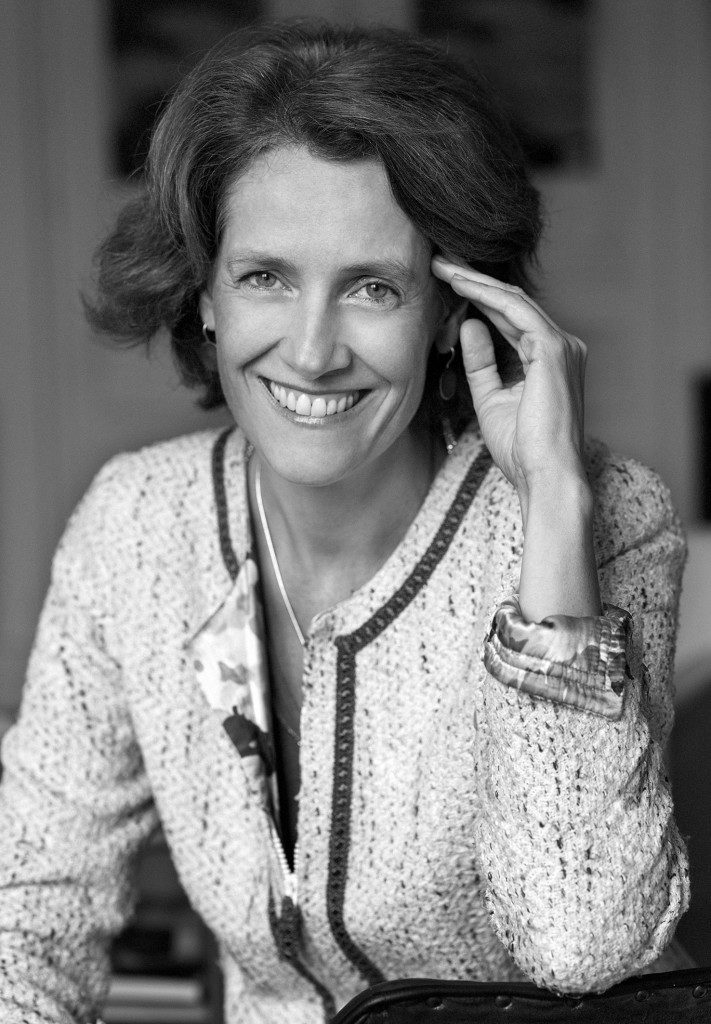 Antje Luke specialises in corporate law, cross-border mergers and acquisitions, corporate restructuring and joint ventures.
She also advises her corporate clients, banks, investment funds and French, German and international investors on all matters relating to commercial law, contract drafting and negotiation as well as compliance matters. In addition to her truly international experience, Antje Luke is known for her extensive knowledge of both cultures and legal systems, and her dual education in German and French law.
LANGUAGES
German, French, English, Italian
Master 2 (Research) in Business Law, Panthéon-Assas University, 2013
Graduate of the Universities of Würzburg, Caen and Freiburg, 1998
Doctorate (Freiburg)
In 2014, Antje was awarded the "Prix de l'avocat allemand" (German Lawyer Prize) by the Paris Bar, the Federal Chamber of German Lawyers and the Deutscher AnwaltVerein.
Since 2015, she has been President of the "Deutsche AnwaltVerein Frankreich" (Association of German Lawyers in France, AAF).
Best Lawyers 2020
Mergers and Acquisitions Law
[CORPORATE LAW] REFORM OF FRENCH CONTRACT LAW ISSUED
LA RÉFORME DU DROIT DES OBLIGATIONS À LA LUMIÈRE DU DROIT ALLEMAND, BRDA 1/2016, P. 33 (EXTRAIT DES ENTRETIENS DU DROIT DES SOCIÉTÉS DE L'ACE : LE PROJET DE RÉFORME DU DROIT DES CONTRATS ET LES CESSIONS D'ENTREPRISES)
LÄNDERBERICHT FRANKREICH: AKTUELLE ENTWICKLUNGEN IM FRANZÖSISCHEN WIRTSCHAFTSRECHT, INTERNATIONALES RECHTSVERKEHR (DAV), 2015, NR 49, S. 48 (CO-ÉCRIT AVEC VERENA MOLL)
LA RÉGLEMENTATION DU RETRAIT DE LA BOURSE EN ALLEMAGNE – LA FIN D'UN DÉBAT ?, RTDF 2015, N° 3
COMMENT ORGANISER VOS FILIALES EN ALLEMAGNE?, FUSIONS & ACQUISITIONS MAGAZINE MAI-JUIN 2015, CO-ÉCRIT AVEC CHRISTOPH MAURER
COMMENT LA FRANCE PEUT-ELLE PROFITER D'UNE ÉCONOMIE POST-CRISE ?, FUSIONS & ACQUISITIONS MAGAZINE MAI-JUIN 2014, CO-ÉCRIT AVEC CHRISTOPH MAURER
CO-AUTEUR DE LA PARTIE "FUSIONS" (VERSCHMELZUNGEN) ET "TRANSFORMATIONS" (FORMWECHSEL) DANS SAGASSER/BULA/BRÜNGER, UMWANDLUNGEN, 4ÈME ÉDITION, CH BECK 2011
LE CASH POOLING À LA LUMIÈRE DE LA JURISPRUDENCE ALLEMANDE RÉCENTE, OPTION FINANCE 2006 N° 898, PP. 35-36
CHRONIQUE BANCAIRE : JURISPRUDENCE ALLEMANDE, GAZETTE DU PALAIS 2005, N° 125, P. 86-90
BEIHILFERECHTLICHE PROBLEME BEIM UNTERNEHMENSKAUF, DER BETRIEB, 22, 30 MAI 2003 (CO-ÉCRIT AVEC MARTINA MAIER)
RÉFORME DU DROIT ALLEMAND DES OBLIGATIONS ET DES ACQUISITIONS D'ENTREPRISES, LE JURISTE, AOÛT-SEPTEMBRE 2002 CO-ÉCRIT AVEC JAN-HENDRIK DOPHEIDE
LES NOUVELLES RÈGLES DU JEU DES OFFRES PUBLIQUES EN ALLEMAGNE, LE JURISTE, AVRIL-MAI ET JUIN-JUILLET 2002 CO-ÉCRIT AVEC BERND SAGASSER
GEWÄHRLEISTUNG UND FINANZIERUNG VON INFRASTRUKTURVERSORGUNG IM WETTBEWERB. EIN DEUTSCH-FRANZÖSISCHER RECHTSVERGLEICH, 2000, VERLAG DR. KOVAC, HAMBURG, P. 449
[CORPORATE LAW] REFORM OF FRENCH CONTRACT LAW ISSUED
LA RÉFORME DU DROIT DES OBLIGATIONS À LA LUMIÈRE DU DROIT ALLEMAND, BRDA 1/2016, P. 33 (EXTRAIT DES ENTRETIENS DU DROIT DES SOCIÉTÉS DE L'ACE : LE PROJET DE RÉFORME DU DROIT DES CONTRATS ET LES CESSIONS D'ENTREPRISES)
LÄNDERBERICHT FRANKREICH: AKTUELLE ENTWICKLUNGEN IM FRANZÖSISCHEN WIRTSCHAFTSRECHT, INTERNATIONALES RECHTSVERKEHR (DAV), 2015, NR 49, S. 48 (CO-ÉCRIT AVEC VERENA MOLL)
LA RÉGLEMENTATION DU RETRAIT DE LA BOURSE EN ALLEMAGNE – LA FIN D'UN DÉBAT ?, RTDF 2015, N° 3
COMMENT ORGANISER VOS FILIALES EN ALLEMAGNE?, FUSIONS & ACQUISITIONS MAGAZINE MAI-JUIN 2015, CO-ÉCRIT AVEC CHRISTOPH MAURER
COMMENT LA FRANCE PEUT-ELLE PROFITER D'UNE ÉCONOMIE POST-CRISE ?, FUSIONS & ACQUISITIONS MAGAZINE MAI-JUIN 2014, CO-ÉCRIT AVEC CHRISTOPH MAURER
CO-AUTEUR DE LA PARTIE "FUSIONS" (VERSCHMELZUNGEN) ET "TRANSFORMATIONS" (FORMWECHSEL) DANS SAGASSER/BULA/BRÜNGER, UMWANDLUNGEN, 4ÈME ÉDITION, CH BECK 2011
LE CASH POOLING À LA LUMIÈRE DE LA JURISPRUDENCE ALLEMANDE RÉCENTE, OPTION FINANCE 2006 N° 898, PP. 35-36
CHRONIQUE BANCAIRE : JURISPRUDENCE ALLEMANDE, GAZETTE DU PALAIS 2005, N° 125, P. 86-90
BEIHILFERECHTLICHE PROBLEME BEIM UNTERNEHMENSKAUF, DER BETRIEB, 22, 30 MAI 2003 (CO-ÉCRIT AVEC MARTINA MAIER)
RÉFORME DU DROIT ALLEMAND DES OBLIGATIONS ET DES ACQUISITIONS D'ENTREPRISES, LE JURISTE, AOÛT-SEPTEMBRE 2002 CO-ÉCRIT AVEC JAN-HENDRIK DOPHEIDE
LES NOUVELLES RÈGLES DU JEU DES OFFRES PUBLIQUES EN ALLEMAGNE, LE JURISTE, AVRIL-MAI ET JUIN-JUILLET 2002 CO-ÉCRIT AVEC BERND SAGASSER
GEWÄHRLEISTUNG UND FINANZIERUNG VON INFRASTRUKTURVERSORGUNG IM WETTBEWERB. EIN DEUTSCH-FRANZÖSISCHER RECHTSVERGLEICH, 2000, VERLAG DR. KOVAC, HAMBURG, P. 449