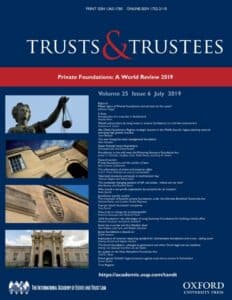 Abstract
Like other Gulf Cooperation Council (GCC) jurisdictions, the Qatar Financial Centre (QFC) Foundation has very favourable private wealth and estate planning aspects, since it picks some of the best features in the common and civil law models and blends them into a single legal framework. One of the advantages of a QFC Foundation over a trust, for instance, is its legal personality and ability to own assets. Similar to other foundation laws within the GCC area, the QFC Foundation does not require a 'dedicated fund appropriated to a specified purpose' and also has a specific 'firewall' provision securing the asset dedications and benefits granted. Overall, the QFC Foundation is a favourable legal regime for estate planning and pretty standard compared to what other GCC foundations regimes offer. Settling for a specific jurisdiction and legal form should nevertheless be assessed on a case by case basis.
Christophe Jolk is a French and German citizen, admitted to the Paris, Luxembourg, and New York Bars. He received his legal education from the Universities of Cologne (Germany), Sorbonne, and Dauphine (France), as well as the Pennsylvania State University (USA). His professional experience extends to both Luxembourg and France. He is also a member of Outer Temple Chambers.
Email: cjolk@bmhavocats.com
David Russell, AM QC, is one of the editors of Trusts & Trustees. He commenced legal practice in 1974. He is admitted to practise in Australia, England and Wales (Lincoln's Inn), the Courts of the Dubai International Financial Centre, New York (as a Legal Consultant), the Singapore International Commercial Court, New Zealand and Papua New Guinea. He was appointed Queen's Counsel in 1986. He currently practises in Dubai, London, New York, Abu Dhabi, Sydney, and Brisbane, and is an associate member of chambers in Auckland and Darwin. He has acted for Commonwealth and State Governments as well as individuals and corporations. He has lectured at the University of Sydney for the Master of Taxation course, the University of Queensland for the Master of Laws course, and served as an Adjunct Professor of the University of Queensland. He is a co-chair of the United Arab Emirates Chapter of the International Section of the New York State Bar Association, a member of the Executive Committee of the Section, an Academician of The International Academy of Estate and Trust Law, a Member of the Middle East and North Africa Branch Committee of the Chartered Institute of Taxation (UK), a member of the Worshipful Company of Tax Advisers, a Freeman of the City of London, and an Honorary Member of the Taxation Institute of Hong Kong.
Email: David.RussellQC@outertemple.com
© The Author(s) (2019). Published by Oxford University Press. All rights reserved.